S.S. Genesee
Hello, call me Genesee! I am the author of the MM romance duology, "All Tomorrow's Photos". I am an avid illustrator, bringing to life my written stories through the art I create. I also am a connoisseur of all things vintage, specifically loving fashion and music of the '60s and '70s. The Rolling Stones and the Beach Boys are my absolute favorites!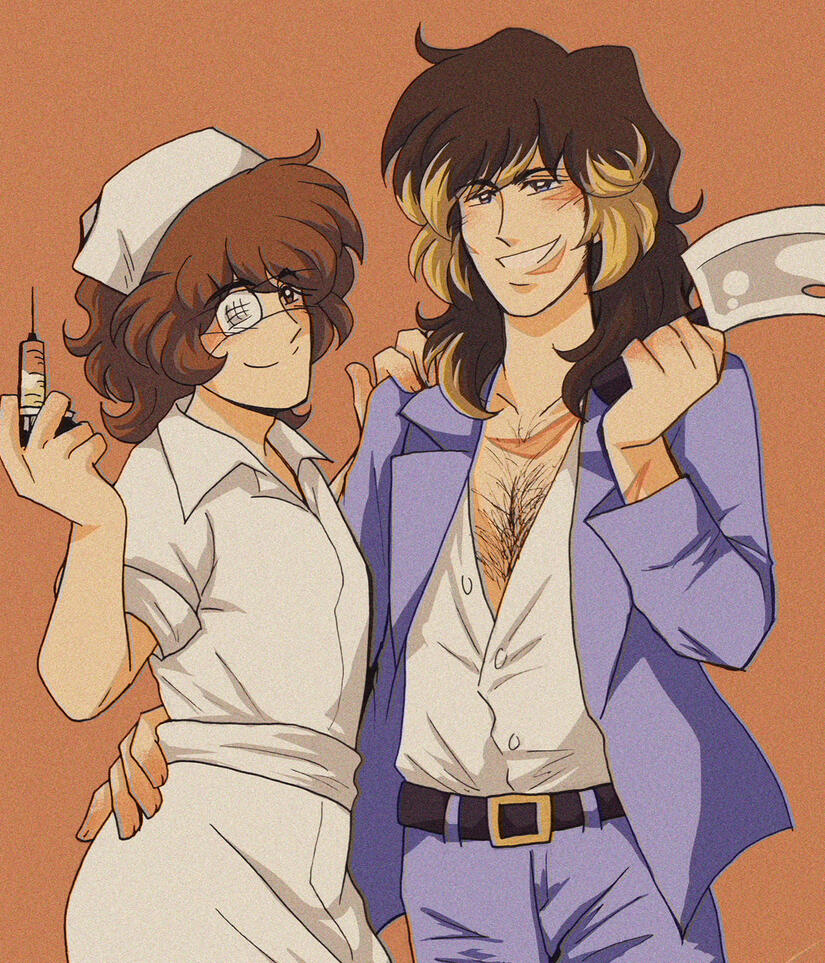 Anime style artwork I drew of Maurice and Kenneth, the main characters from "All Tomorrow's Photos". I also drew the cover artwork for the book!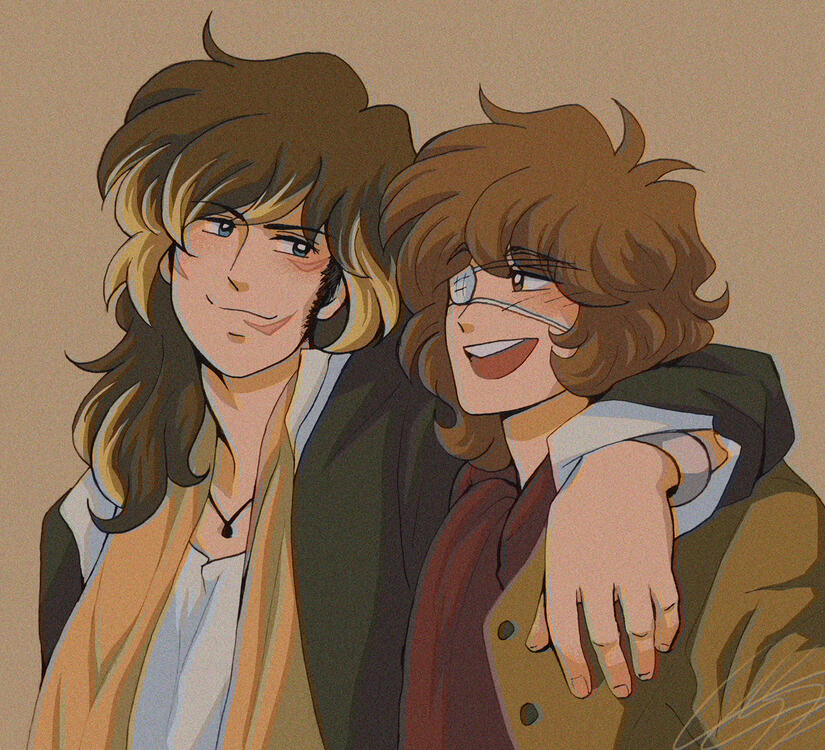 All Tomorrow's Photos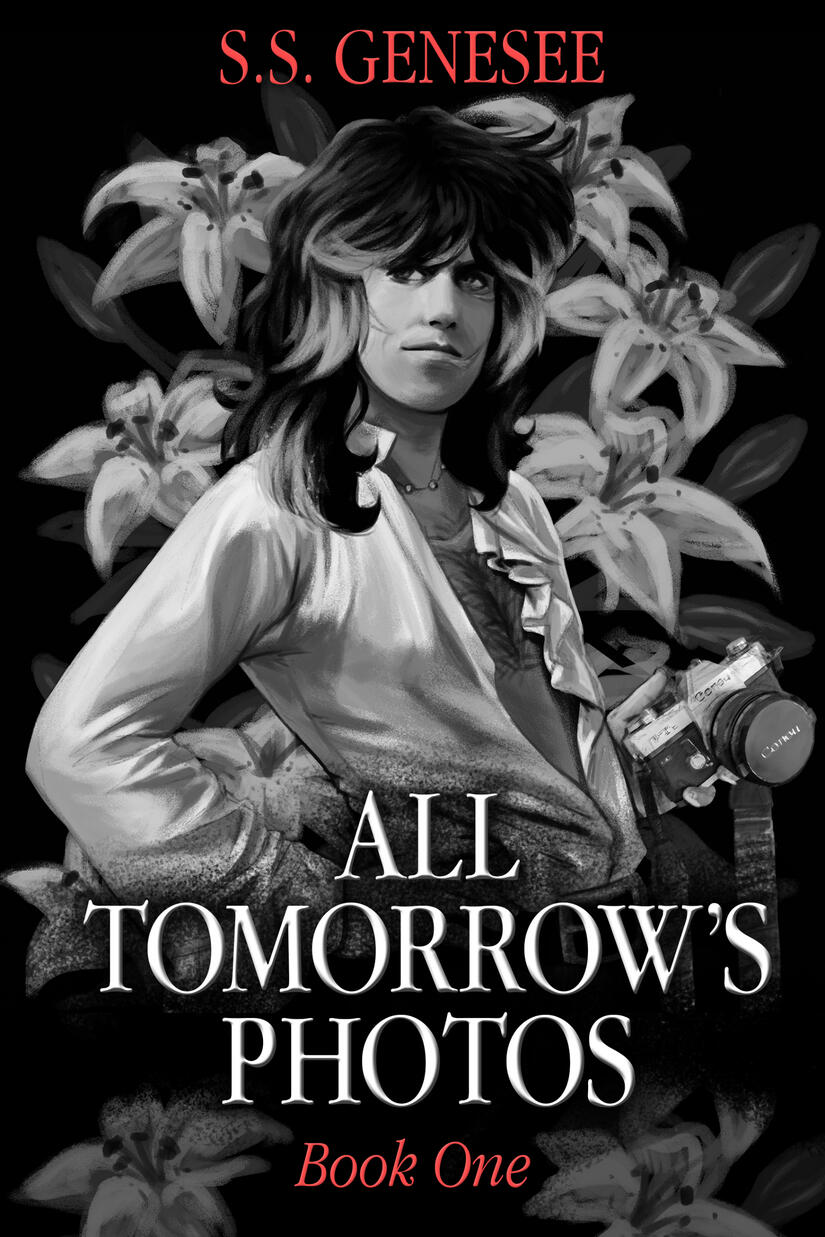 Grand Rapids, Michigan, 1974Maurice is an art student majoring in photography, and has become so invested in his craft he built his own darkroom inside his house. He sees an artistic view in everything, even things the average person sees as disgusting or macabre. So much so, that he's become a serial killer in order to fulfill his disturbing artistic projects.But his murderous lifestyle gets flipped upside-down when he encounters a photo of the most beautiful man he's ever seen.Kenneth is a registered nurse living day by day a dreary, monotonous life. When his sister tells him someone from her class wants him to be their model for the next school project, Kenneth takes a chance by trying something new.Little do the two men realize that meeting each other will set their hearts on fire, falling madly in love, changing their lives forever.[All Tomorrow's Photos is Book One of a duology. It is a dark MM romance story not intended for a young audience.]
Content Warnings
Explicit language, graphic depictions of violence and death (blood and gore), body horror, consensual explicit sexual content, mentions of parental child abuse, period-typical homophobia, alcohol and marijuana use, needles (blood drawing)
Side Note
The main character, Maurice, is autistic. However, I don't mention the words "autism" or "autistic" anywhere in the book. This is because of the time period the book is set in, and Maurice would've never been properly diagnosed. But do note that I, the author, have written him as an autistic character.
---
All Yesterday's Papers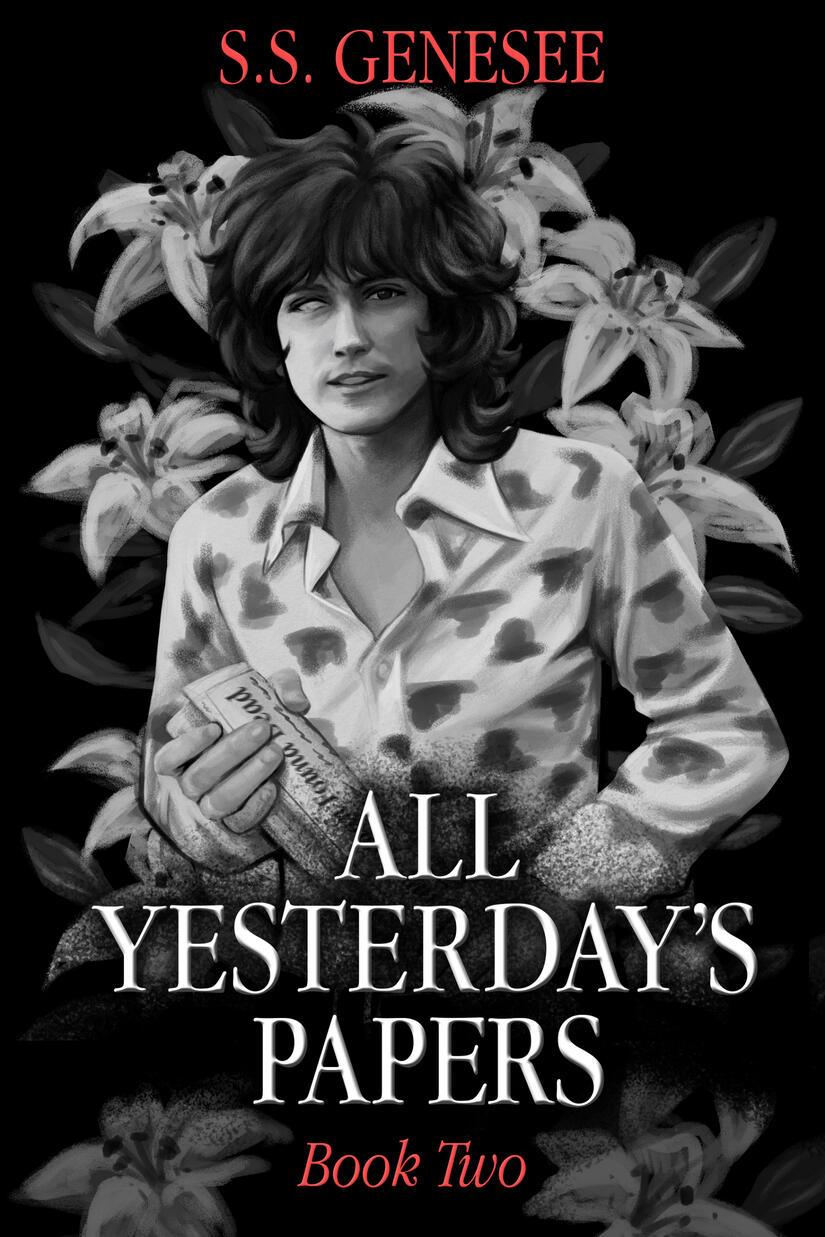 Grand Rapids, Michigan, 1974Another body is found. Another one of Maurice's victims. But as the law draws near, everything starts to change…Kenneth thinks things are finally looking up in his life. He has a wonderful partner in Maurice, and a future that looks bright… or so it seems. As more murders occur, and the police learn more about the Western Michigan Serial Killer, Kenneth's world begins to crack. Maybe his perfect lover isn't as perfect as he thought.Maurice spirals further and further out of control, losing sight of who he is—is he an immoral, murderous artist, or a sweet, caring boyfriend? How long can he hide the truth from Kenneth before it all comes crashing down, ending his life as he knows it?Would Kenneth still love him if he knew?[All Yesterday's Papers is Book Two of the All Tomorrow's Photos duology. It is not a standalone, and must be read after Book One. This duology is a dark MM romance story not intended for a young audience.]
Content Warnings
Explicit language, graphic depictions of violence and death (blood and gore), body horror, consensual explicit sexual content, medical play, needles (blood drawing), blood play, biting and scratching, alcohol use, psychedelic drug use (LSD), period-typical homophobia, mentions of sexual assault, attempted sexual assault, suicide ideation, self harm
Extras / Freebies
[Maurice and Julia, 1968 is a 11k word queer MF novelette. It is a look into the backstory of Maurice Rogers, the main character of S.S. Genesee's duology, All Tomorrow's Photos. This novelette can be read as a standalone.]
[Kenny On Top is an erotic MM romance short story following the events of All Yesterday's Papers (All Tomorrow's Photos - Book 2). It is approximately ~4k words. This epilogue contains major spoilers, so please, read All Tomorrow's Photos (Book 1 and Book 2) before reading this.]